According to the Flash website, the average cost to take photos of a newborn baby is $200.00 USD (Source)
Normally, the price range for newborn photography is between $100.00 USD to $200.00 USD per hour.
It usually takes two to four hours for a professional photographer to work with a newborn for a photo shoot. (Source)
There are a number of factors to consider when arranging the newborn for a photography session.
Calculating Cost Factors
Photographer's Experience Level
Location
Photography Package
1. Photographer's Experience Level
Like most devices, the more experienced the photographer is when it comes to working with newborns, the pricier they will be.
Sometimes, there will be photographers who may have prices that are more reasonable but if you want the best money can buy, don't cheap out. Usually, more experienced photographers that have a niche with newborns can have all the pictures taken and edited according to customer specifications in about two hours.
Most of the time, photographers don't want to work with newborns for more than two hours. Since newborns require constant care, the less fuss involved during the photo session the better.
Photographers with lesser experience typically cost $100.00 USD per hour. While this may seem like a bargain, if that person has zero experience with newborns, or at least not enough to deal with the unexpected, what seems like a great deal could become a nightmare.
On average, it takes two hours for a photo shoot with a newborn. Experienced photographers who know their craft and what they're working with prefer not to have the newborn endure any more than two hours' worth of time before the camera.
It may not always seem like it, but with the needs of a newborn so high as it is, a potentially stressful experience could cause some issues.
Unless a photographer is experienced enough to handle the unexpected, it would literally be a waste of money to spend it on someone who has no clue.
2. Location
The cost of a newborn photo session will depend on location. Is this at the photographer's studio if they have one, or is this going to be a house call? This plays a huge factor as a studio may have different settings and backdrops that will add to the price.
If the session is in your own home, how far does the photographer have to travel to reach you? Should the photo session take place at a photography studio, how sophisticated it is will determine how much this is going to cost.
3. Photography Package
Like family portraits, a photographer usually offers different packages when it comes to taking newborn photos. How many pictures do you need? How about the sizes? The bigger the package, the pricier it gets.
When going over the package options, there may also be opportunities to work with props. However, before deciding what to go with, make sure you don't put your newborn into a situation that can hinder the photography session's progress.
Experienced photographers also want the newborn to experience the least amount of stress possible. When choosing your package, do it wisely. Determining how many photos you need and what the sizes will be are easy enough.
What may complicate it is the special scenery and props involved if there are any of them to be used.
Picture Perfect
Arranging a photo session with your newborn is like arranging wedding pictures. You want the closest thing to perfection as it gets. Although the average price of a newborn photo session is about $200.00, there are even more considerations to look into.
This includes whether or not there are any props involved, special setting arrangements, or certain tweaks such as photo effects. Whatever you decide on, be sure to do your homework.
Check around to see who is available and who among them has enough good reviews to warrant your time and money. This is a big deal so you don't want to treat it lightly.
When it comes to scheduling newborn photos, many families wonder how much it will cost. The answer varies depending on a number of factors, including the photographer's rates and the location of the session.
However, in general, expect to pay anywhere from $100 to $300 for a professional newborn photo session. If you're taking the photos at home, the cost will be much lower, but you will need to provide your own props and backdrop.
So whether you choose to go pro or take the photos yourself, be sure to budget for this special milestone in your child's life!
More Details

Newborn photos are one of the most cherished memories a family can have. They document the very beginning of a child's life and show just how tiny and perfect they are.
There are many different ways to take newborn photos. Some families choose to do them at home, while others prefer to go to a professional photographer. Either way, there are a few things to keep in mind to get the best results.
First, it's important to schedule the session when your baby is around two weeks old. This is when they are still small and their features are well-defined. They will also be more likely to sleep through the session, which makes it easier to get those precious shots.
Next, make sure you have plenty of props on hand. Soft blankets, hats, and stuffed animals can all help to make your baby comfortable and add some personality to the photos.
Finally, don't forget to relax and enjoy the experience! Newborns grow up so fast, so savor every moment.
How to hire a photographer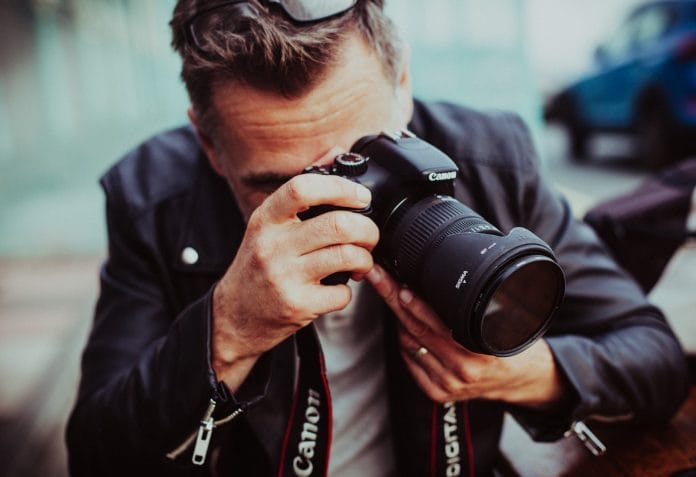 If you're looking for a professional photographer to capture your newborn's photos, there are a few things to keep in mind.
First, be sure to research different photographers and their rates. This will give you a good idea of what to expect to pay.
Second, make sure the photographer has experience shooting newborns. This is not a standard portrait session, and requires specific skills and experience.
Third, schedule the session early on, while your baby is still young. Newborns only stay this small for a short time, so it's best to capture them while they're still new!
Check out some online photoraphy marketplaces so you can find a photographer in your area.
Some popular online photography marketplaces are:
Thumbtack
Fiverr
Upwork
PeoplePerHour
When you're searching for a photographer, be sure to read reviews and look at examples of their work to make sure they're the right fit for you. Once you've found someone you're happy with, schedule a consultation so you can discuss your vision for the photo session.
Outfit Ideas
One of the best parts of newborn photos is dressing them up in adorable outfits! Here are a few ideas to get you started.
For girls, try sweet ruffled dresses, lace onesies, or simple gowns.
For boys, go for cozy knit sweaters and pants, or simple button-downs and khakis.
Dress your baby in seasonal outfits for a fun twist – a pumpkin costume for Halloween, reindeer antlers for Christmas, and so on.
Coordinate outfits with siblings or other relatives for a fun family photo.
Use props like hats, blankets, and stuffed animals to add interest to the photos.
Finally, don't forget about accessories! A cute hat or headband can add personality to any outfit.
Posing Ideas
There are endless possibilities when it comes to posing for newborn photos. Here are just a few ideas to get you started.
First, try different positions with your baby. They can be held in your arms, lying down, or even propped up on a pillow.
Second, experiment with different angles. Get close-ups of their face, or shoot from above or below.
Third, use props to create interesting compositions. Blankets, hats, and bowls can all be used to add variety to your photos.
Finally, have fun with it! Newborns are only this small for a short time, so make the most of it.
How to DIY newborn photos
If you're not interested in hiring a professional photographer, there's no need to worry!
If you're not interested in hiring a professional photographer, there's no need to worry! You can still take beautiful newborn photos at home with a few simple tips.
First, make sure you have plenty of soft blankets and pillows on hand. You'll need these to prop up your baby and keep them comfortable during the photo session.
Second, take advantage of natural light. Shoot near a window for the best results.
Third, use props to add interest to your photos. Hats, headbands, and stuffed animals can all be used to dress up your baby's photos.
Finally, don't forget to snap some shots of the whole family! Newborns grow up so fast, so it's important to capture this special time together.
Summing Up
So, if you're looking for newborn photos, keep in mind that a professional photographer is a good option, especially if they have experience shooting newborns. You can also take DIY photos at home with a few simple tips. Be sure to capture the whole family together while your baby is still small!
Hi, my name's David. I started this pricing blog as a side project to help people figure out the best prices on common services. Whether you're trying to figure out how much it costs to get scanning done at Staples or the expense to bleach short hair, more than likely I've blogged about it. Shoot me an email if you have any questions: david@mightyprice.com.