This is going to be an out of pocket (not insured procedure) expense
Ask your provider for any discount or payment plans that may be available to offset the cost of your treatment
According to the American Society of Plastic Surgeons (ASPS), the average cool sculpting treatment cost was $1,481 (Source)
An official cool sculpting association estimates that each session will cost between $2,000 and $4,000, but will depend on the treatment area (Source)
For example, this NY area practice does $750 targeted abdominal procedures, while charging $1,500 for larger abdominal areas (Source)
CoolSculpting uses vacuum-like equipment to freeze fat cells and remove them from the body. Fat removal from specific areas of the body is made possible by this process. Isn't CoolSculpting a way to lose weight? For those who are within 30 pounds of their ideal weight, this is the best option.
All expenditures associated with CoolSculpting are the responsibility of the individual receiving this treatment, since it's not considered medically essential.
According to the American Society of Plastic Surgeons (ASPS), there was an average of $1,481 per treatment in 2017 for CoolSculpting, according to the American Society of Plastic Surgeons (ASPS). The official CoolSculpting website estimates that each session will cost between $2,000 and $4,000.
Depending on the location of your body that needs to be addressed, the cost can vary greatly. The lower the cost per square foot, the smaller the treatment area. The cost of treating several regions can also be higher. The cost of your CoolSculpting procedure also depends on where you reside, your provider, and the number of follow-up consultations you may require..
CoolSculpting usually only requires one treatment per region. Some patients, on the other hand, may require extra treatment if they don't see improvement after a few months. Treatment can be completed in as little as a few hours, with no downtime necessary.
Make sure you know exactly how much your operation will cost ahead of time. If you plan to have CoolSculpting performed on more than one area of your body, be sure to inquire about the cost differences between those areas of treatment.
Cost of CoolSculpting for arms
When it comes to getting rid of stubborn fat in the upper arms, CoolSculpting is a viable choice. The cost of a treatment for a small region might run as high as $650. Each arm is treated separately, so you should expect to pay around $1,300 for the treatment as a whole. The average treatment time for the arms is 35 minutes. In most cases, one session is all that's needed to see benefits.
Cost of CoolSculpting for stomach
CoolSculpting is frequently used to reduce the appearance of a muffin top. Because of aging and life events like pregnancy, it can be tough to eliminate the excess fat cells in this location.
The average session price for CoolSculpting on the stomach is $1,500. Two therapies may be recommended for the stomach by some healthcare experts.
Between 35 and 60 minutes are required for each therapy. Even if the results are long-lasting, some patients opt for extra treatments in order to get rid of even more fat.
Cost of CoolSculpting for thighs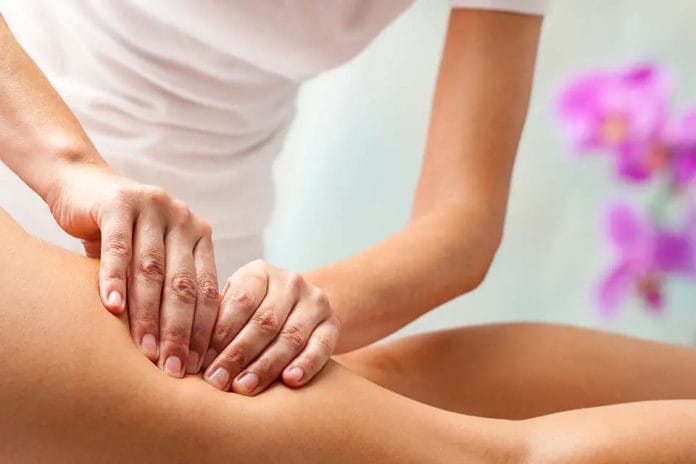 CoolSculpting treatments for the thighs can range widely in price. New York dermatologists charge $1,500 for an outer thigh and $750 for an inner thigh consultation, respectively. The expense of treating both legs of these areas can run as high as $4,000 or more.
As little as 35 minutes is needed for each treatment. Permanent effects can be achieved in a single treatment, just like with CoolSculpting on the arms.
What affects the cost of CoolSculpting?
Innumerable factors influence the price of a CoolSculpting® procedure. CoolSculpting's actual cost, the time it takes for a practitioner to complete a process, the body area being treated, the end goals, and where you have the operation are all factors to consider.
CoolSculpting may necessitate several sessions to obtain desired results, and each treatment plan is tailored to the specific needs of the patient. As a result, the results of CoolSculpting® can be affected by weight increase or decrease.
For procedures such as CoolSculpting®, many facilities and providers provide discounts, special promotions, or incentive programs. You can reduce costs by looking into local programs, financing choices, and incentives.
What does the cost of CoolSculpting include?
What exactly do these price ranges cover? Cost of CoolSculpting depends on many aspects including which body part is being treated, as we discussed earlier.
Additionally, there are charges for provider time, consumables used during the session (gloves, needles and, if necessary, anesthetics), and, maybe, facility fees for the CoolSculpting® procedure.
Multiple CoolSculpting treatments may be required to attain desired results. The costs listed are per session.
There may be incentive programs and financing options available for your CoolSculpting procedure, depending on your provider and the facility where you have it.
How much does CoolSculpting cost?
Next, what are some real-world examples? The cost ranges for various bodily parts are shown in the table below. All of the variables that we mentioned are taken into account in these estimates. You may get a sense of which procedures are more expensive by looking at the ranges.
The price ranges in the table below are based on the parts of the body that are most commonly treated with CoolSculpting. Estimated treatment prices range from $2,000 to $4,000 on the official CoolSculpting website.
Conclusion
There are many reasons why people decide to do coolsculpting, but most people do it for aesthetic purposes, as well as for weight loss and health reasons.
CoolSculpting can be done on any part of the body with stubborn pockets of excess fat, including:
Abdomen
Thighs
Buttocks
Lower back
Upper arms
Love handles
Chin
Submental and submandibular (under the jawline) areas, thigh, belly, and flank, as well as bra fat, back fat, behind the buttocks, and upper arm fat are all locations that can be treated with CoolSculpting and CoolSculpting Elite- two trademarked procedures you can see here.
Additionally, submental region treatments have been approved by the FDA for their ability to improve the appearance of loose skin. CoolSculpting and CoolSculpting Elite are not weight-loss therapies.
During the procedure, you may feel tugging, pinching, tingling, stinging, aching, and cramping at the treatment site. As the area numbs, these sensations diminish. After submental or submandibular area treatment, common adverse effects include redness, swelling, blanching, bruising, stiffness, tingling, stinging, soreness, cramping, hurting, itching, or skin sensitivity.
Hi, my name's David. I started this pricing blog as a side project to help people figure out the best prices on common services. Whether you're trying to figure out how much it costs to get scanning done at Staples or the expense to bleach short hair, more than likely I've blogged about it. Shoot me an email if you have any questions: david@mightyprice.com.